A SEA OF OPTIONS
When you have your own personal captain on board, you also have your own personal tour guide. Colleen is always on standby to facilitate an excursion or queue up some excitement. While on board, you are encouraged to do as much or as little as you feel. Here's just some the fun we have to offer.
"Snorkeling thru feeding tarpon in a cave, catching barracuda, seeing & visiting many locations throughout the USVI BVI, sailing 101, snorkeling 101, half day flats fishing, rum bars, soggy dollars, relaxation and a happy wife. All boxes checked, plus some I didn't even know I could check. This trip was Amazing!!"

Fair winds & following seas!
Scott & Sharon
Sailing
Sometimes it's good to just sit back and go where the wind takes you. While we do try to make the most of your time onboard, that doesn't mean we can't slow things down to take advantage of a good weather window and drift away the day if the mood strikes. Sunset sails are also a great way to unwind and enjoy the panorama and the company.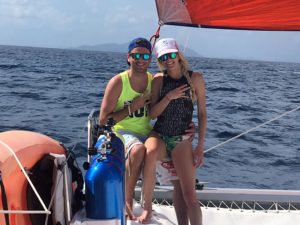 Fishing
The local laws vary with regards to fishing, but if that's your thing, let us know and we will throw out some lines and head to tuna town. Rendezvous fishing trips are also available for the avid angler.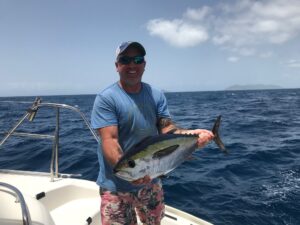 Water Toys
Every vacation needs a little water time! Whether it's just bobbing around with a cold bevy, or something a little more active like a wake board or water skis, we've got a large assortment of floating and pull toys to maximize the clear blue waters of the Caribbean.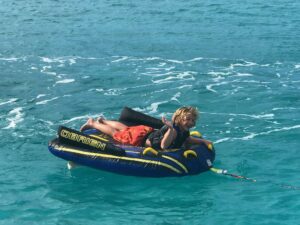 Hiking
For those looking for something a little more active, the Virgin Islands have an abundance of trails and nature walks to help you get in touch with the local environment. They range from strenuous uphill hikes with rewarding views and vistas, to low impact paths along the coast with breathtaking beachfront scenery. We are happy to take you on a guided tour, or hand over the trail map and let you explore and discover on your own.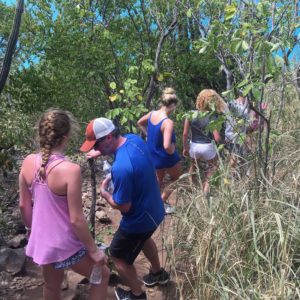 Snorkeling
We have all the gear on board for you to get in the water and start exploring the underwater world of the Virgin Islands. From thriving reefs to shallow shipwrecks to aquatic pirate caves, there is no shortage of snorkeling spots, and we know all the best places. Whether you are looking for a quiet protected cove full of reef fish, or something more advanced like free diving swim thrus, we are here to accommodate any comfort level.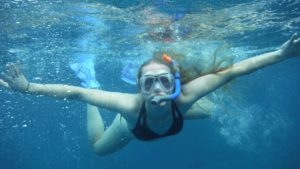 Paddle Boarding
Paddle boards aren't just for sport, they are a mode of transportation when your living on a boat. It's fun to take a tandem paddle through the mooring field and see what your neighbors are up to. It's also nice to pack a dry bag and take a trip in to the beach to check out the local scene. Of course they are a good form of exercise too for those looking to stay active. The versatility of the paddle board has made them an everyday part of life in the Caribbean.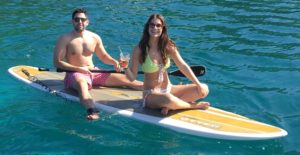 Flybridge Movie Theater
Got a big game coming up? Let us know! If it's available, we'll stream it. One of the many amenities you'll have access to when onboard is our outdoor movie theater. This is great for family night, or a quiet evening with friends. We have tons of movies to choose from, and lots of T.V. series as well. So pull up a bean bag and we'll provide the popcorn and snacks.

Island Tours
There are plenty of places to stop for a day and get off the boat for a little sight seeing. Local safari taxis are an excellent way to experience the island culture and beauty, or if you prefer to rent a car, we'll gladly be your chauffeur and take you to our favorite chill spots.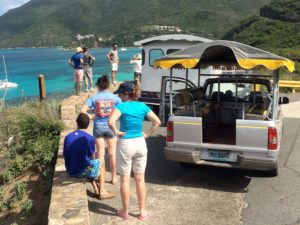 Beach Picnic
Even though the onboard dining is an event in itself, sometimes it's good to pack a cooler and head to the beach for the afternoon. What better way to spend the day than with a bevy in hand and food on the fire. We'll bring the beach toys for added fun.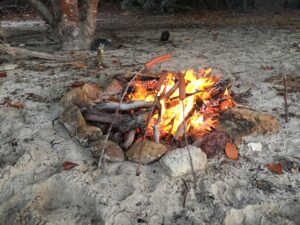 Full Moon Parties
If your vacation happens to fall on a full moon, there are several opportunities to let the crazy out and dance the night away. Complete with some down home local cooking, music and Moko Jumbies, full moon parties are are a don't miss!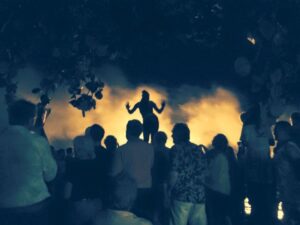 Holidays or Special Events
If you're looking to celebrate a holiday or special event, let us know and we'll make a big deal about it. Like seriously, we'll go overboard, no pun intended!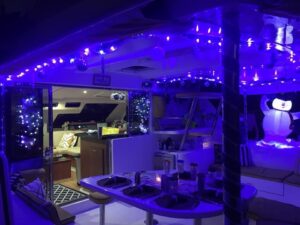 ADVENTURE

AWAITS.

Please note that Atmospheres does NOT book directly. For more information on planning your trip, please refer to your friendly broker for all questions pertaining to booking a charter on board A3.

More About A3